Parking Lot Lighting Repair Service- Solution
Lighting Maintenance Inc (LMI) is your one source to take care of all your parking lot lighting repair, sign and electrical service needs. We are experts at lighting repair, lighting upgrades, electrical service, energy audits, and energy savings recommendations with guaranteed return on investment (ROI) calculations. LMI is helping property owners and managers control costs, improve lighting levels, and reduce their impact on the environment since 1991.
Parking Lot Lighting Repair Service- Capabilities
Site lighting is a critical component of patron's/employees safety and security. Whether replacing burnt lamps, ballasts, transformers, controls, or locating and repairing underground circuits, LMI will keep your lighting system burning bright. LMI offers 24/7 emergency services. Call us if you have any type of lighting, electrical, or signage emergency. Other related services LMI provides include: light pole inspections, banners and decorations, night time inspections, signs, interior lighting, and flagpoles.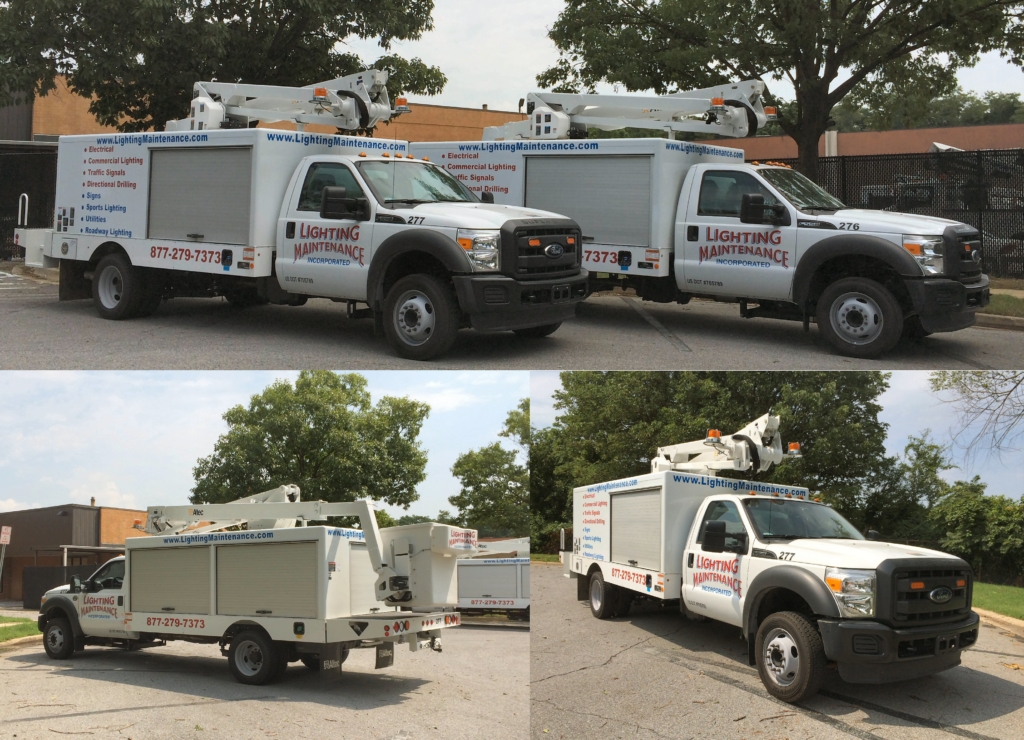 Commercial Lighting Repair – Portfolio
Montgomery County Public Schools' Damascus High School has a four pole lighted stadium for athletic events that Lighting Maintenance […]
P.G. County's Government has been very proactive with Energy Efficiency this year and consulted with us to design and […]
HQ Operations Center
832 A Oregon Ave.
Linthicum, MD 21090
Office Number: 410-346-2710
URL of Map
Forestville Operations Center
7909 Cryden Way
Forestville, MD 20747
Office Number: 301-358-2640
URL of Map
Rockville Operations Center
14714 Southlawn Ln.
Rockville, MD 20850
Office Number: 301-358-5635
URL of Map

NoVA Operations Center
7411-A Lockport Place
Lorton, VA 22079
Office Number: 703-552-8913
URL of Map
Richmond Operations Center
2077 E Whitehill Rd.
Prince George, VA 23875
Office Number: 804-396-6379
URL of Map